Cotton Soft Towel Set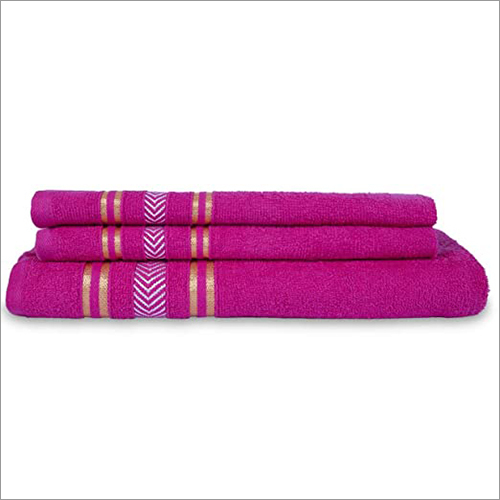 Cotton Soft Towel Set
Price And Quantity
Product Specifications
Product Description
We are specializing in various high quality cotton terry bath towel sets with beautiful designs. Our wide range comprises of Beach towel, Bath towel, Pool towel, Face towel, Hand towel, Hotel towel, Towel sets and bathrobes, tennis towel, golf towel, turkish towel, Egyptian towel, Egyptian cotton towel, hooded towel, kids bath robe, stripe towel, cabana towel, surf towel, printed towel, cotton velour towel, printed velour towel, beautiful towel, embroidery towel, terry beath towel, terry bath towel, terry kitchen towel etc.

Item Description:

What makes these towels so attractive? It is their longer, stronger loops, which give them good absorbency and softness. They also have various sizes meeting demands of customers of all ages, and they are designed to take less time in the dryer-saving money and energy.
Fine, feathery-soft 100percent high-quality cotton.
Longer, stronger loops for good absorbency and softness
Fashionable design, elegant and comfortable
Color, size and gram weight can be customized according to your request.
Frequently Asked Questions:
1. What is the softest cotton for bathtub towels?
Ans. Tremendous Turkish and Egyptian cotton produce the satisfactory, softest, and most absorbent towels. Whether or not you want them for yourself or your guests lavatory, cotton bathtub towels are multitaskers and best for normal use.
2. How do you choose soft towels?
Ans. If you want a tremendous-absorbent towel, cross for cotton terrycloth. extra cotton terry loops = greater locations for water to go and greater absorbency, says elks. In case you need a fluffy towel, move for combed or ringspun cotton. Merchandise with a better gsm is thicker and extremely supple.
3. What form of towels is soft?
Ans. Towels made with rayon, which includes rayon derived from bamboo, are usually very tender. Towels made with Pima or Egyptian cotton also are soft as their yarn is clean and silky and less prone to fuzzies. Liquid material softeners do work, but they depart a film that decreases a towel's absorbency and increases flammability.